Post by Deleted on Dec 29, 2014 22:45:30 GMT -5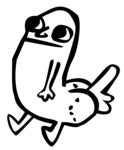 Actually, not only was I in fact banned. In fact, I think the whole state of RI was banned that night. What makes me sat that? After trying to log in for a couple hours from the laptop I had used to register for this site and repeatedly getting "you are banned" messages, I tried accessing the site from my desktop, which I had never used before to try to even access the site in any way, let alone to log in, and I still received a "you are banned" message on that machine the moment I attempted to reach the site (not trying to log in). I think the only way that happens is if
all
IP addresses from RI were banned that night. Probably because I am (or was) the only site member from RI would that kind of stunt be tried. Pretty amazing from a site with "no rules." And yes, after I was banned for what I felt was no reason at all (just like you are saying happened to you on Scout) I decided not to try to post here for the last 10 days or so for fear that anything I said may result in more adverse action. Pretty unbelievable.
Even for this very mildly negative post, I am wondering what might happen. Chalk it up to what I have been drinking tonight that I have tried posting at all.
First off read the posts above your head. Second off your paraniod...just a tad. Thirdly Im pretty fucking sure why i was banned at scout as is every other person here on this board. I'm not sure what your shtick is, you seem not to like me or the people here and just seem to like to stir the pot. Thats fine you wont be banned for it, but I don't think you'll enjoy yourself either.
Once again you weren't banned it must have been on your end
Absolutely false. No question I was banned a week ago Saturday. There must be some way for mods or admin to search actions taken by management. Not only was I banned personally, I think all IP addresses from RI were banned. Just for one night. But I assure you it happened.